The Psychology of Successful Traders: Building a Winning Mindset in Trading
Successful trading goes beyond technical analysis and market knowledge; it also involves mastering the psychological aspects of trading. Emotions such as fear, greed, and overconfidence can significantly impact trading decisions and lead to poor outcomes. Building a winning mindset in trading requires self-awareness, emotional control, and a set of disciplined trading principles.
1. Emotional Discipline: One of the key challenges in trading is managing emotions. Fear and greed can cloud judgment, leading traders to make impulsive decisions. Successful traders learn to control their emotions and stick to their trading strategies, even when faced with market fluctuations. Emotional discipline involves setting predefined entry and exit points, as well as maintaining a rational mindset regardless of the outcome of individual trades.
2. Risk Management: Effective risk management is crucial for long-term trading success. Traders should define their risk tolerance and set stop-loss orders to limit potential losses. Diversifying the trading portfolio and avoiding putting all capital into a single trade can also help spread risks. Understanding that losses are a natural part of trading and being prepared to accept them is essential for maintaining emotional stability.
3. Continuous Learning: The financial markets are constantly evolving, and successful traders adapt to changing market conditions. Continuous learning, whether through reading books, attending seminars, or following market analysis from experienced traders, helps traders stay updated and refine their strategies. Being open to new ideas and continuously improving one's skills is a hallmark of a successful trader.
4. Patience and Discipline: Successful traders exhibit patience and discipline in their approach. They wait for high-probability trading setups and do not succumb to impulsive trading decisions. Patience allows traders to avoid overtrading and make well-thought-out decisions based on careful analysis.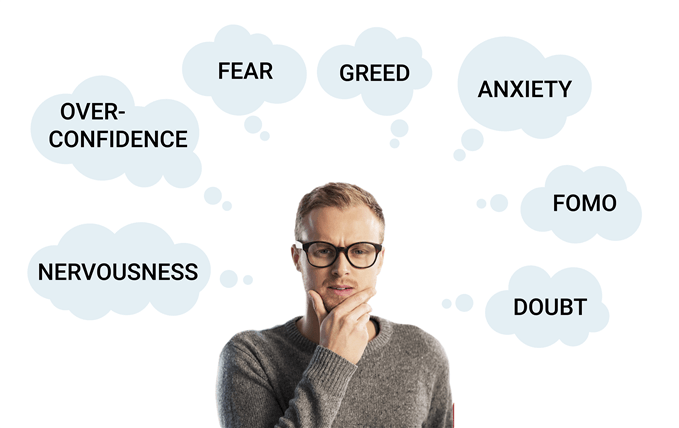 In conclusion, achieving success in trading requires a combination of technical expertise and psychological resilience. By choosing the trading style that aligns with your personality and developing a disciplined and patient mindset, you can increase your chances of building a profitable trading career. Remember that trading is a journey that requires ongoing self-reflection and continuous improvement to navigate the complexities of the financial markets successfully.
Successful trading goes beyond technical analysis and market knowledge; it also involves mastering the psychological aspects of trading. Emotions such as fear, greed, and overconfidence can significantly impact trading decisions and lead to poor outcomes. Building a winning mindset in trading requires self-awareness, emotional control, and a set of disciplined trading principles. 1. Emotional Discipline:…