The Rise of Cryptocurrencies: Exploring the Crypto Revolution
In the ever-evolving landscape of finance and technology, cryptocurrencies have emerged as a groundbreaking phenomenon, revolutionizing the way we perceive and transact value. The rise of cryptocurrencies signifies a paradigm shift in the traditional financial system, offering unprecedented opportunities and challenges in equal measure. This article delves into the fascinating world of cryptocurrencies, exploring the factors driving their ascent and the impact they have on the global economy.
Cryptocurrencies, the digital or virtual currencies that utilize cryptography for security, have gained immense popularity over the past decade. The inception of Bitcoin in 2009 by an enigmatic figure known as Satoshi Nakamoto marked the beginning of this crypto revolution. Bitcoin, the first and most well-known cryptocurrency, introduced the concept of decentralized peer-to-peer transactions, eliminating the need for intermediaries like banks or governments. This innovation sparked the creation of numerous other cryptocurrencies, each with its unique features and applications.
One of the key factors driving the rise of cryptocurrencies is decentralization. Unlike traditional financial systems, where a central authority governs transactions, cryptocurrencies operate on decentralized networks using blockchain technology. Blockchain, a distributed ledger that records all transactions across a network of computers, ensures transparency, security, and immutability of data. This decentralized nature empowers individuals, providing them with control over their funds and financial transactions without the need for intermediaries.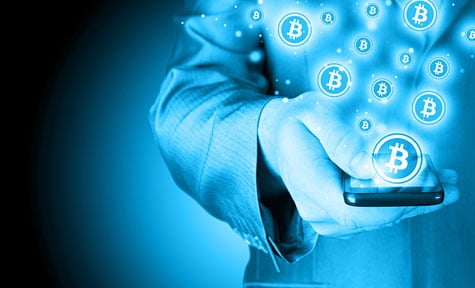 Additionally, cryptocurrencies offer unprecedented security and privacy features. Transactions conducted using cryptocurrencies are encrypted and pseudonymous, ensuring anonymity for users. This has attracted individuals and businesses seeking secure and private means of conducting transactions, especially in the age of digital data breaches and cyber threats.
The crypto revolution has also democratized finance, opening up investment opportunities to a global audience. Initial Coin Offerings (ICOs) and Token Sales allow startups and projects to raise funds by issuing their own cryptocurrencies. This crowdfunding method has enabled innovative ideas to secure funding from a diverse range of investors, fostering creativity and entrepreneurship in the digital space.
Moreover, the acceptance and adoption of cryptocurrencies by mainstream companies have accelerated their rise. Major corporations, including Tesla, PayPal, and Microsoft, have started accepting cryptocurrencies as a form of payment for goods and services, legitimizing their use in everyday transactions. This acceptance has bolstered the confidence of investors and consumers, further fueling the crypto revolution.
However, the rise of cryptocurrencies also comes with challenges and risks. Volatility, a characteristic trait of the crypto market, can lead to significant price fluctuations within short periods. While this volatility presents lucrative trading opportunities, it also poses the risk of substantial financial losses. Additionally, the decentralized and pseudonymous nature of cryptocurrencies has attracted illicit activities, including money laundering and fraud, raising concerns among regulatory authorities.
In conclusion, the rise of cryptocurrencies signifies a transformative moment in the history of finance and technology. Their decentralized nature, security features, and potential for innovation have positioned them as a driving force behind the digital revolution. As the crypto revolution continues to unfold, it is crucial for individuals and businesses to understand the opportunities and challenges associated with cryptocurrencies, ensuring informed decision-making in this rapidly changing landscape.
In the ever-evolving landscape of finance and technology, cryptocurrencies have emerged as a groundbreaking phenomenon, revolutionizing the way we perceive and transact value. The rise of cryptocurrencies signifies a paradigm shift in the traditional financial system, offering unprecedented opportunities and challenges in equal measure. This article delves into the fascinating world of cryptocurrencies, exploring the…